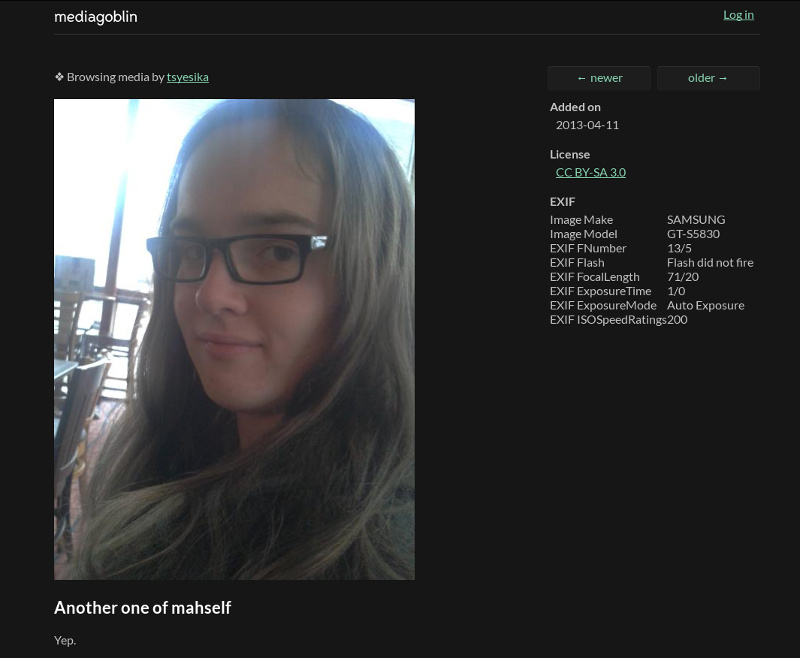 I'm excited to announce that MediaGoblin has hired its second full-time programmer: Jessica Tallon! Those of you who follow MediaGoblin closely may recognize that name: Jessica joined us as part of our Outreach Program for Women participation last year (she wrote about her experiences with the program on this blog). Jessica has been working on federation support in the project.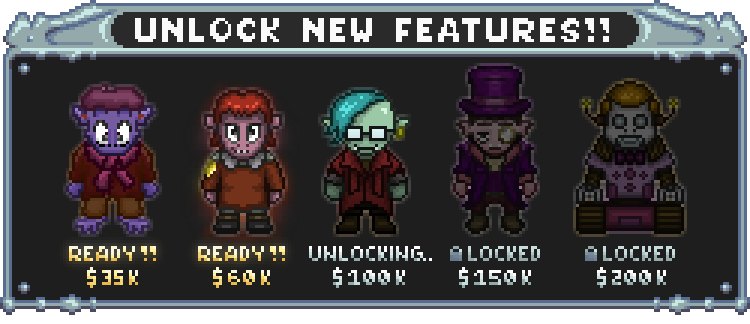 Since our crowdfunding campaign was a massive success, reaching its second milestone, that was enough funds to bring Jessica on full time. (You may be wondering: what about me (Chris Webber) then? Am I still full time on the project? The answer is "nearly"; I am full time without pay for now, but will be picking up a small amount of contracting to cover the bills so I will be at the status "nearly full time"... thus MediaGoblin will have mostly two full time people on staff at the moment!) You might notice that the number of dedicated resources on the project corresponds with the "number of goblins unlocked". That's no coincidence... we made no official announcements because we couldn't be sure until everything was arranged, but the number of goblins on that page was the number of dedicated resources we hoped to pull in. Luckily, we were able to make an arrangement and pull in Jessica. That's great news for MediaGoblin!
Already, the results are showing themselves. Jessica only joined a couple of weeks ago and already she has landed the first major milestone for federation (not federation itself, but the upload API... it'll be in the next release, so more soon!) and has been helping get 0.7.0 out the door. The results speak for themselves!
But even though the results speak so clearly, there's nothing like hearing right from the source! As such, Deb Nicholson was kind enough to interview Jessica... so without further ado, here is their conversation below!
---
Deb: You started working on GNU MediaGoblin through an Outreach Program for Women internship. What initially drew you to MediaGoblin, instead of one of the other fine projects that offer paid summer internships?
Jessica: MediaGoblin was a perfect fit for both me and what I wanted to work on. The welcoming community was something which was immediately apparent, I wanted to work on a project which was going to be welcoming and for me to feel like I could continue after OPW had concluded. I also wanted a project which would provide me with any help I might need while getting to grips with the code. It was clear that MediaGoblin was a perfect fit for me in that respect.
Deb: You spent last summer re-writing the PyPump library. Are projects besides GNU MediaGoblin using your work?
Jessica: I've seen several projects which are using PyPump as well as interest in helping develop the library itself. Spigot is a program written against PyPump that allows posting to RSS feeds to pump.io. There is also PumpMigrate which migrates data from one account to another, this could be really useful both on pump.io and MediaGoblin to allow someone to move their account to a different instance.
Deb: You'll be working on GNU MediaGoblin's federation branch for the next year. What do you think the biggest or most challenging part is going to be?
Jessica: I think that there will be two big and difficult aspects I will encounter over the next year. The first will be across instance subscriptions which would allow you to subscribe to a collection or user and have updates to those be visible on your instance even though they exist and have been uploaded to another instance.
The second and possibly the most difficult but also most rewarding part will be the sharing of media. This will allow you to share some media uploaded from a MediaGoblin instance via your own MediaGoblin account possibly on another server or even a pump.io instance. Permissions on how users will be able to interact with the media by commenting, favoriting or re-sharing will make the problem interesting but brings challenges.
Deb: What do you think GNU MediaGoblin will look like in 3 years time?
Jessica: This is a very difficult, over the last year that I've been apart of the project I've seen so much happen. I think within 3 years we'll have mature federation support which will make running your own instance easy without isolating yourself from the social aspects of sharing your media. There's also lots I see happening from others in the project for easier deployability which will hopefully make deploying a MediaGoblin instance much more achievable for a lot more people.
I am so excited to see what unexpected changes occur over the next 3 years. There are so many contributors and it's such a wonderful community and project that I know I'm always going to be blown away by what can be achieved by everyone involved.