Sharing is Caring
Share your media with the world. Run your own site, use one by a friend or family member, or something public. MediaGoblin is free software: anyone can run or improve it.
Start a Conversation
Builtin commenting with markdown support for rich conversations.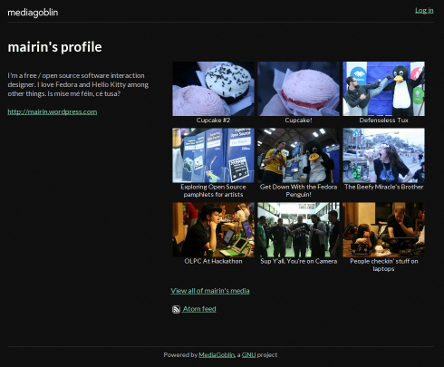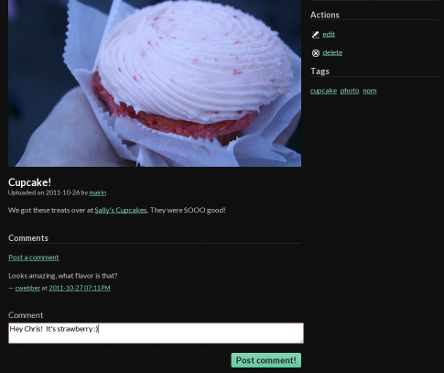 Show What Matters
Designed to show off your stuff without getting in the way. Clean design that puts the spotlight where it really matters: your works.
Meet Your Needs
Running your own site? Drop in the storage system you need or enable neat features such as media attachments so your users can share the source files for their works.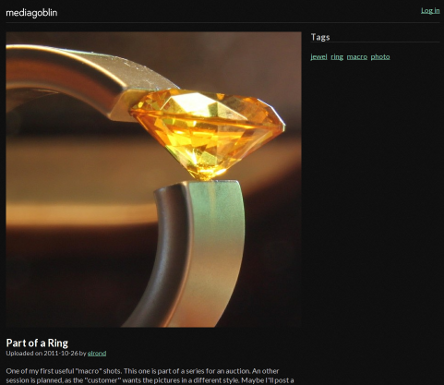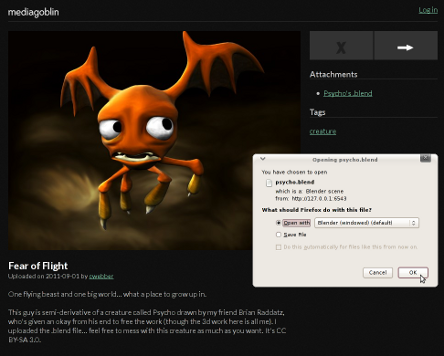 The World's Most Beautiful Media Future
Built with awesome technology (Python, Celery, SQLAlchemy, and more) with a clean design for a future that's more than just image galleries. Video support is already here, and soon you'll be able to add plugins for almost any type of media publishing... including presentations or 3d model files. And we're planning for federation with OStatus so we can build a decentralized yet cohesive media hosting future. MediaGoblin is more than just software, it's a community of people like you... programmers, artists, translators, administrators, and writers. You can help us build this future by jumping in and becoming a contributor, an administrator, a user... or more than one of the above.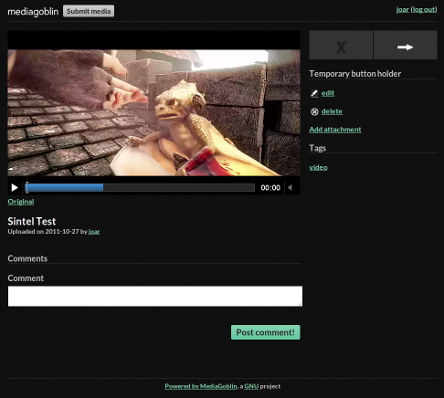 (Image from Sintel by the Blender Institute, released under Creative Commons Attribution 3.0 Unported)